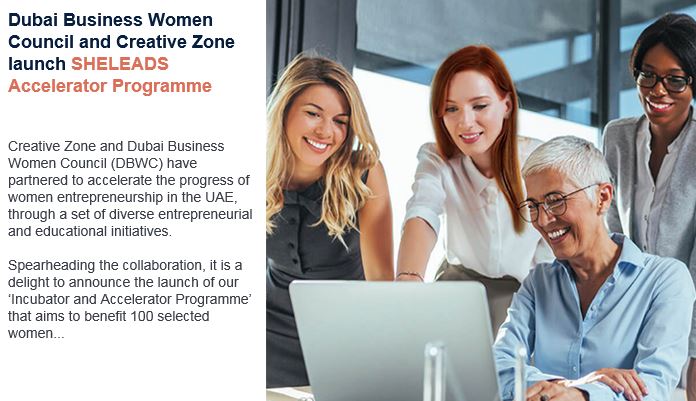 The Dubai Business Women Council has launched an initiative together with the Business setup advisory firm, Creative Zone called 'She Leads' . It is an accelerator programme that aims to accelerate and incubate the progress of 100 women entrepreneurs in the UAE.

This initiative will consist of a series of free 12-week modules which will be delivered virtually by renowned entrepreneurs and industry experts.

Registration is now open !

The program will begin from September 22nd, 2020, and the last date to register is September 20th.
The list of speakers, entry criteria and the registration can be accessed on the registration button below.