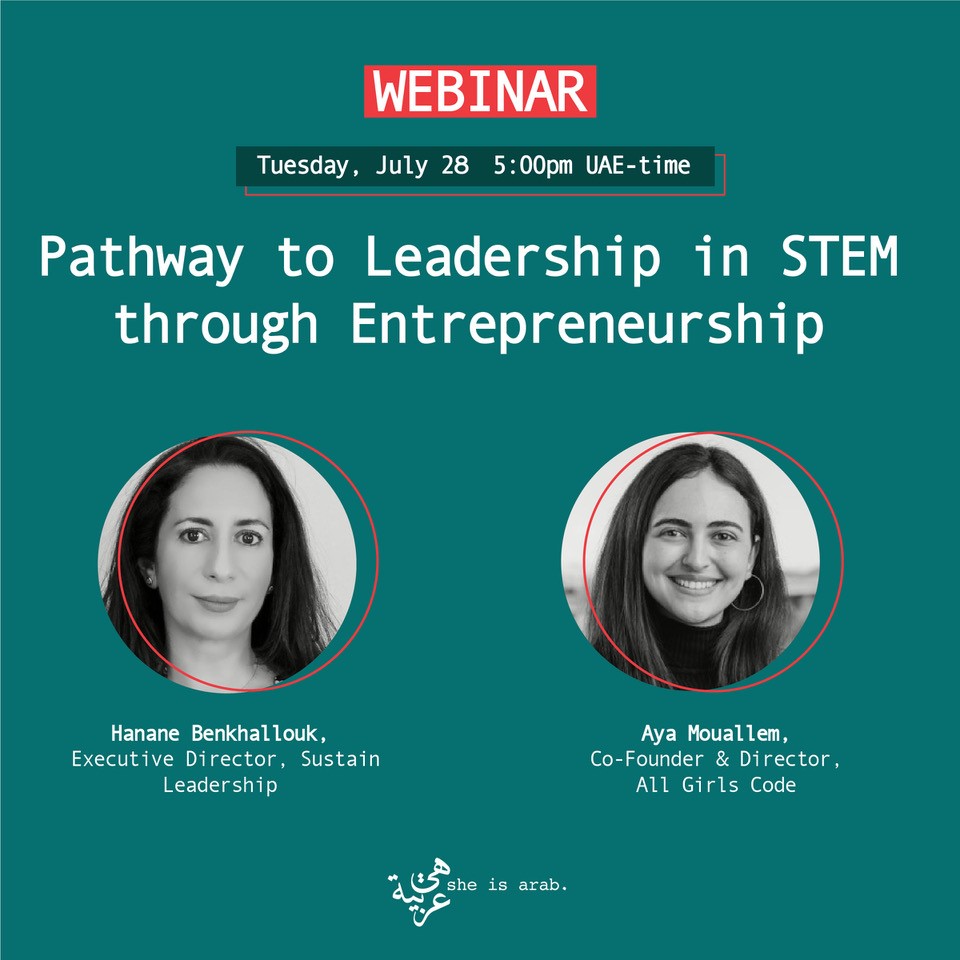 Arab women have always faced obstacles in breaking their way through STEM fields. Such obstacles entail de-motivation, stereotyping, and under-representation. Yet despite all challenges, Arab women's level of interest in STEM has gradually increased over the past years.
The number of Arab women graduates from STEM fields is in fact high, but the numbers in the workforce are not reflective of that. In parallel though, we have been witnessing a rise in the number of STEM entrepreneurs with science and tech start-ups taking the region by storm.
In this webinar, the speakers will share their personal experiences in STEM, offer tips to excel in such fields and how to overcome challenges. They will also address essential measures to be taken to promote the involvement of young Arab girls in STEM and reflect on the entrepreneurship ecosystem and leadership development efforts in that space. They will specifically highlight:
Measures that should be taken to encourage younger girls to be involved in STEM and the role of leadership and entrepreneurship development in achieving that
The importance of addressing persistent stereotypes and eliminating challenges faced in STEM fields by women in general and Arab women in particular
Positive economic and social outcomes of encouraging youth (girls) to go for STEM majors/careers.