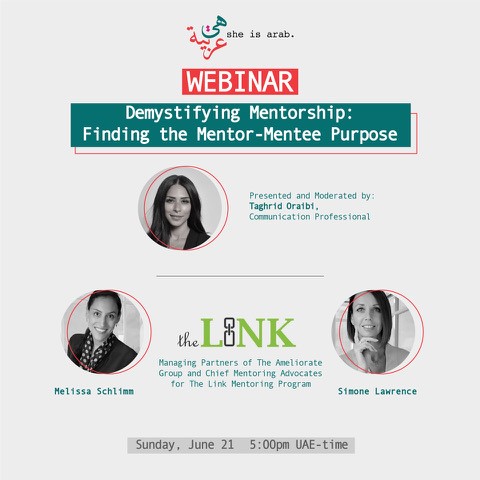 Have you ever been mentored? Or would you like to share your experience and mentor others?
Then this webinar is for you!
Join us next Sunday June 21 at 5pm UAE time to learn all about mentorship and how it has become an integral part of our professional growth and development journey.
We will be joined by:
Simone Lawrence and Melissa Schlimm, Managing Partners of The Ameliorate Group and Chief Mentoring Advocates of The Link Mentoring Program
The session will be presented and moderated by: Taghrid Oraibi, Communication Professional