AMA Series: FinanAMA Series: Financial Governance for MSMEscial Governance for MSMEs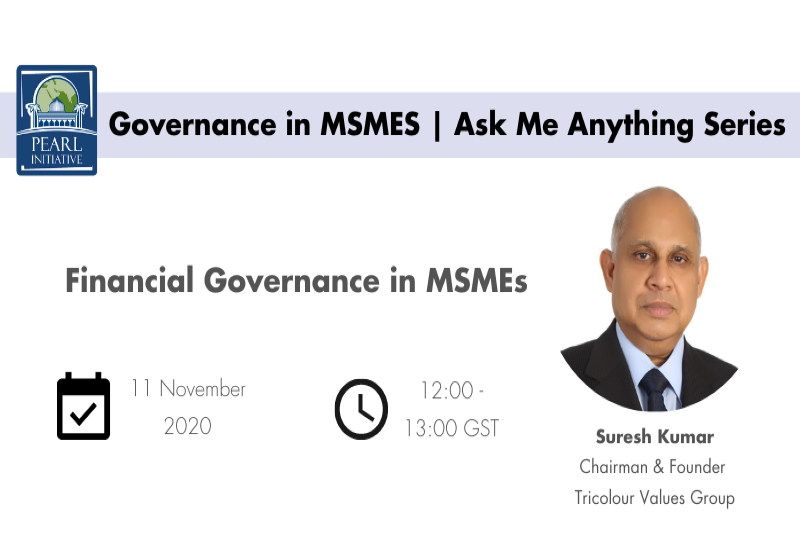 Uncertainty is an inevitable facet in the life cycle of MSMEs. Now, as the COVID-19 pandemic continues on without an end in sight, fiscal management becomes a priority for MSMEs as they grapple with the impacts of a long-term economic downturn. Financial governance therefore comes to the forefront of strategic business planning for MSMEs. Whether a business turns to internal audits, rearranging controls, or novel data management protocols, small businesses must revisit how they manage their financial affairs in order to deter detrimental effects and secure a profitable future.
As such, the Pearl Initiative is delighted to welcome an expert on small business management to lead this novel Ask Me Anything (AMA) session on financial governance for MSMEs. Participants are invited to submit their questions on MSME fiscal management and governance, and to join the AMA session where their queries and concerns will be addressed by our expert panelist.