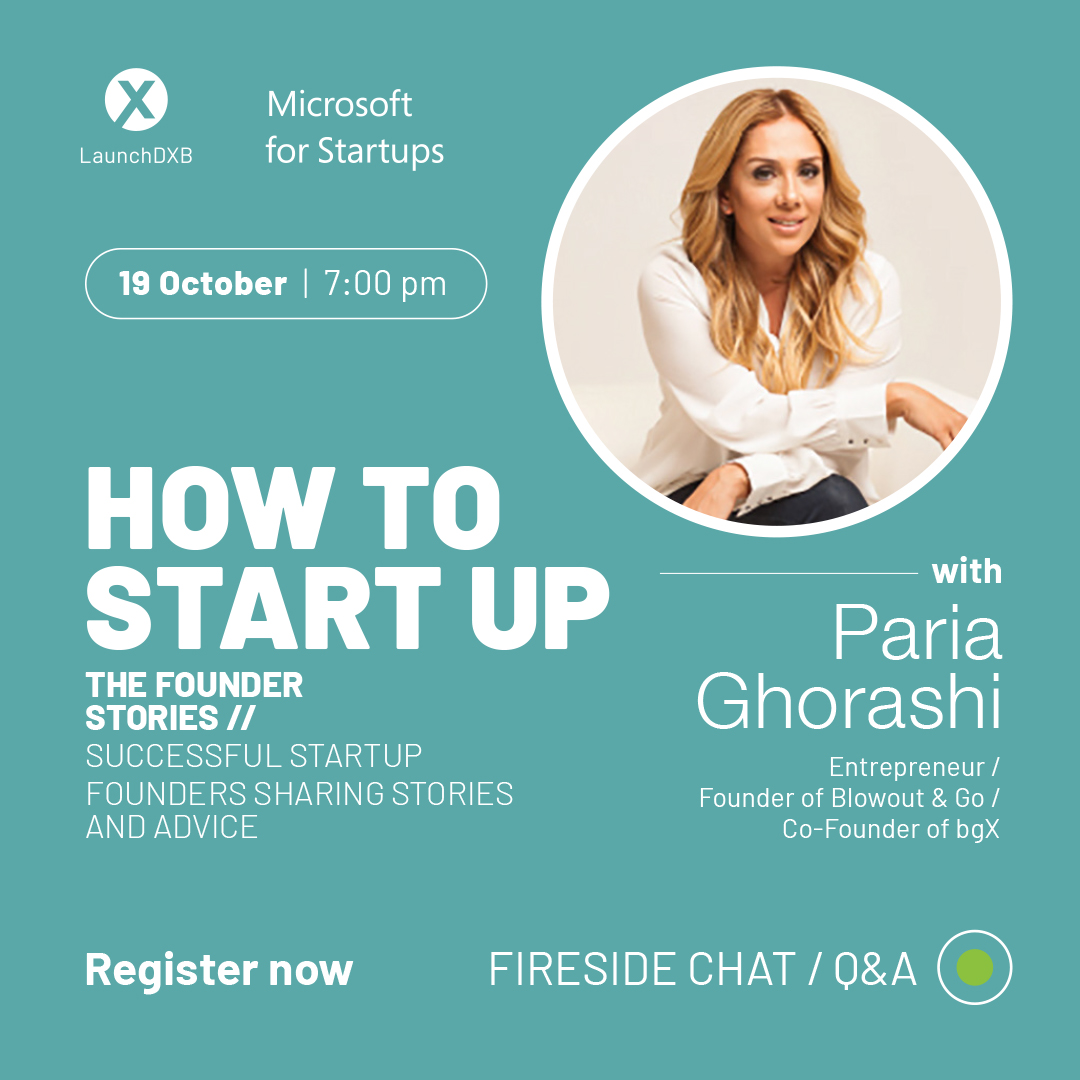 Start up with Blowout & Go founder and award-winning entrepreneur - Paria Ghorashi
About this Event
"If I am starting something, even if it's the smallest thing, I have to finish it," said Paria Ghorashi in an interview with Harper's Bazaar Arabia.
Calling all aspiring entrepreneurs and curious minds! We have teamed up with Microsoft for Startups in supporting new businesses and amplifying the voices of change-makers & innovators.
How do you kickstart your business idea and make your way to the top? Join our online fireside chat and Q&A with award-winning founder & serial entrepreneur, Paria Ghorashi, Founder of Blowout & Go, and Co-Founder of bgX.
Paria has 20+ years of creative experience in design and management across Europe & the Middle East. Listen to her story and timely advice on how to start YOUR entrepreneurial journey!
How to Participate:
Register, get your questions ready, and LAUNCH! Sign up & receive the live link to the online event by email.