COVID-19 and the Green Economy: Youth Engagement for Regional Success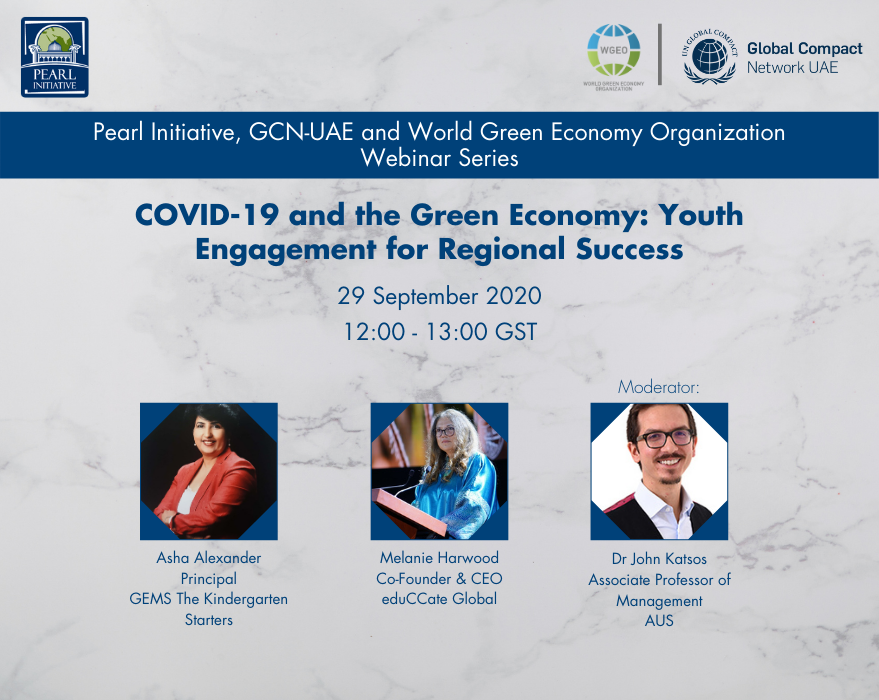 COVID-19 has not only impacted businesses, but the impact has been felt across all aspects of our economy. With the economic turmoil caused by the pandemic, it is clear there will be serious repercussions for all industries.
As all institutions begin returning to work, what challenges have they faced as a business to ensure their core stakeholders will not suffer? Has the ability to adapt quickly to the pandemic shed light on their operations?
Further to that, has the pandemic had any influence on the importance of educating younger generations on resiliency and the climate emergency we are facing? Is there even more urgency for our youth to follow climate change specialisations?
This webinar will aim to:
• Showcase the new normal for institutions and the practices they have implemented to ensure their business continuity during this pandemic
• Highlight the need for agility and collaboration in order to be resilient in times of uncertainty
• Discuss the importance of educating young people on sustainability and climate change to ensure our future business leaders are well versed in the subject matter to combat the global climate emergency