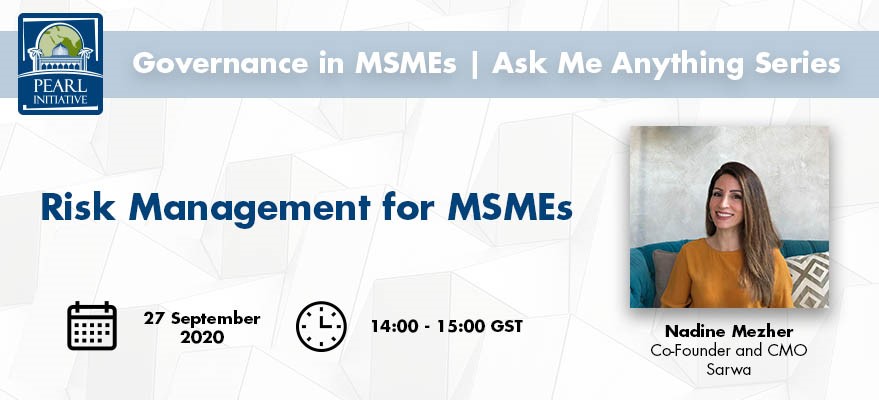 MSMEs are facing a tremendous amount of uncertainty these days. Between the impacts of COVID-19, uncertain business futures, and changing economic realities, MSMEs are facing the brunt of the impact. Risk management therefore becomes a critical segment of an MSME's business planning and operations.
But as the potential for numerous risks is currently high, and as the business world continues to combat the shifts created by the pandemic, it is challenging to know where to begin. For this reason, the Pearl Initiative is delighted to welcome an expert on small business management to lead this novel Ask Me Anything (AMA) session on risk management for MSMEs.
Participants are invited to submit their questions on MSME decision-making and risk management, and to join the AMA session where their queries and concerns will be addressed by our expert.