Entrepreneur Middle East Live's Against All Odds With H.H. Sheikha Intisar AlSabah, Founder, Intisar Foundation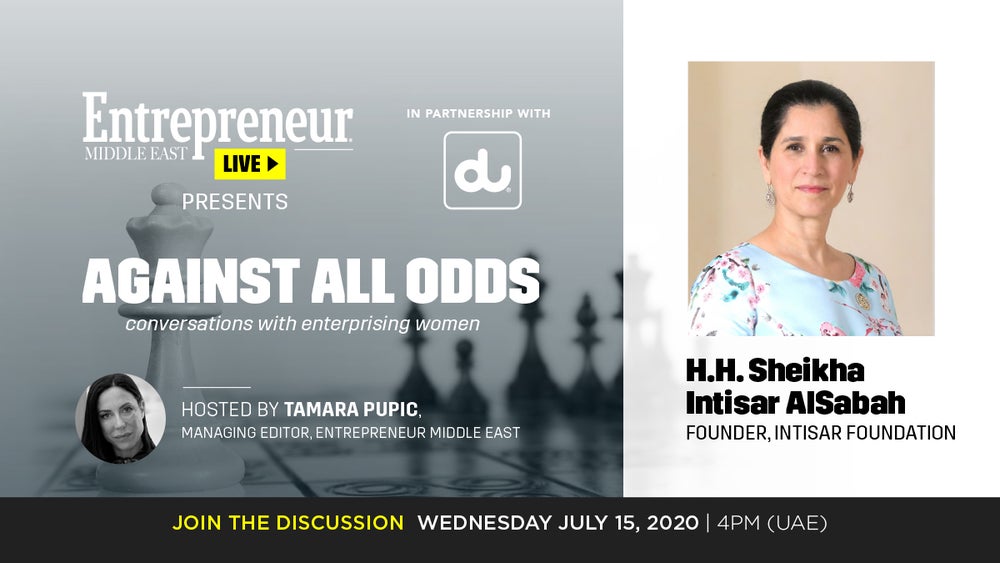 While every business is advised to have a specific mission, personal mission statements of the founders are always more authentic, longer-lasting, and spreading across their various initiatives and ventures.

Therefore, many wonder how to discover and define their personal vision statements that will leave an impact on the world while connecting the dots between their many enterprising endeavors.

This question will be answered in the next edition of Entrepreneur Middle East Live's Against All Odds, a series of conversations with enterprising women staged in partnership with du, when our Managing Editor Tamara Pupic will host Her Highness Sheikha Intisar AlSabah, a Kuwaiti social entrepreneur and philanthropist, and a princess of the country's ruling Royal Family, the House of Al Sabah.

H.H. Sheikha Intisar AlSabah's mission to bring peace to the Arab world is reflected through her humanitarian work and her many philanthropic and entrepreneurial initiatives, one of which is the #OneMillionArabWomen initiative, a 20-year plan to alleviate war trauma in one million Arab women through drama therapy.