Aftershocks and Opportunities - Rethinking and Rebuilding the Path to the Future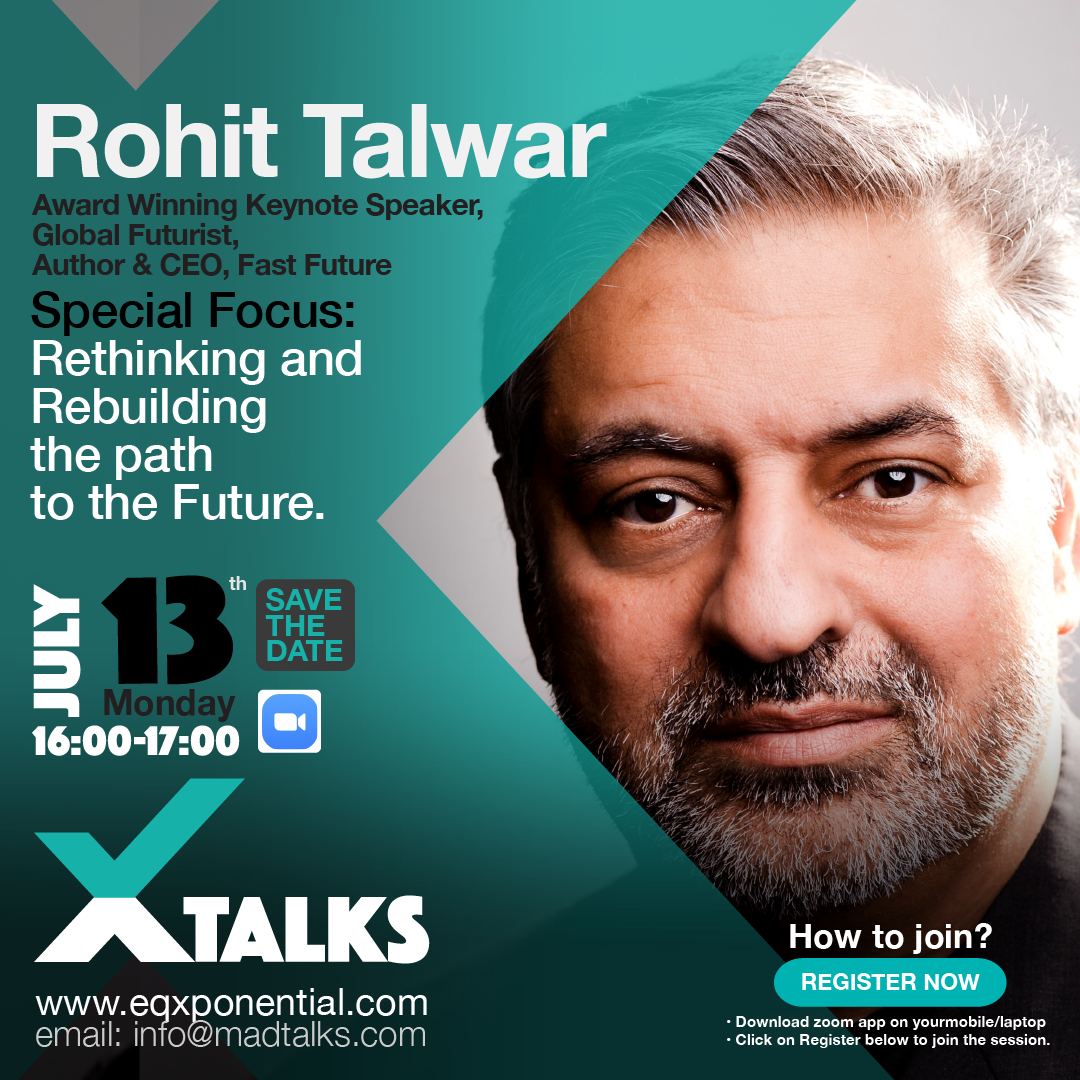 In this fast paced session, global futurist Rohit Talwar will present critical insights from his new book and discuss the implications for individuals, businesses, and governments with our host Tariq Qureishy:

Which strategies can businesses use to navigate through the now, near, and next to secure a vibrant future?

How can governments rework development plans to be more resilient in the face of future shocks?

What can individuals do to create a sustainable future for themselves?