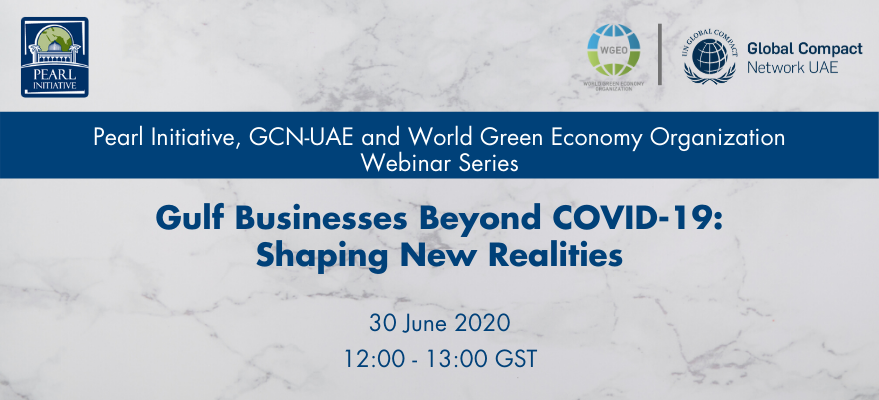 The Pearl Initiative is delighted to invite you to participate in our upcoming webinar on 30 June 2020 from 12:00 – 13:00 GST to discuss the necessity of strong corporate leadership in managing their stakeholders' expectations during crises.

As the world emerges from the isolation imposed by the COVID-19, it is faced with increasing social and economic challenges. However, these challenges also present unique opportunities to evaluate the status quo and re-imagine new realities. For organisations, this means assessing progress, business operations, and sustainability, all the while avoiding short-termism.

Held in collaboration with the United Nations Global Compact Network, UAE and the World Green Economy Organization, the webinar will unite leading Gulf business representatives and explore the following:
What has changed for businesses since the start of the pandemic?
How will companies be working through the new expectations and needs in terms of human resource management (such as increased work from home and increased utilisation of digital tools)?
How would sustainability strategies change in the post COVID-19 era?