---
Business Reinvention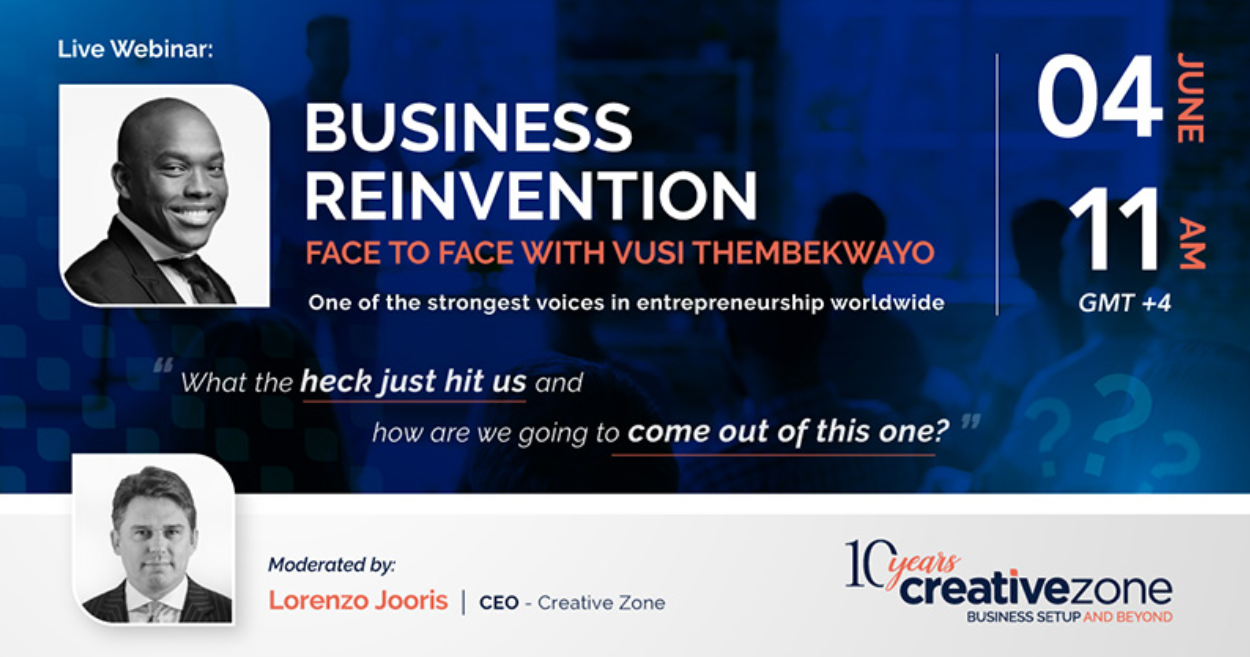 FACE TO FACE WITH VUSI THEMBEKWAYO
One of the strongest voices in entrepreneurship worldwide
We love to believe what just happened and is happening is only a nightmare that will end by dawn. People world over are formulating newer ways to adapt to this unprecedented situation.
Lifestyles changed, business models changed, working methods changed, celebrations changed, vacations changed, education systems changed, almost all phases of life have been impacted in ways one might have never imagined before.
A world lockdown was only heard and read in fiction movies and stories. Well, it is a reality now, and we are all chapters of this common book!
It is important, smart, and better to reinvent your existing models or build new models that best fit the current business landscape than waiting for the situation to get better. It is worth mentioning brands like Uber, Airbnb, Pinterest, WhatsApp to name a few that made it BIG post the 2008 recession. What matters is the 'Attitude and Willingness to Think Beyond' that helps you analyse every obstacle as an opportunity.
Join us for our next webinar with Vusi Thembekwayo, a globally renowned speaker and business mogul to discern how your business can stay agile in the current state of affairs. Vusi will speak about the essential 5 C's every small business must do to survive this time, along with sharing some valuable tips for entrepreneurs, inspiring narratives and what change could companies see in the future.
Get your access HERE