DBWC & Creative Zone #SHELEADS Accelerator Programme continues to deliver its weekly modules to its participants in October
DBWC & Creative Zone #SHELEADS Accelerator Programme Continues to Deliver its Weekly Modules to its Participants in October
DBWC & Creative Zone #SheLeads Accelerator programme will train, support and nurture women entrepreneurs through 12-week intensive online training modules, focusing upon acquiring possible solutions to the barriers, women face when starting and growing businesses, such as knowledge of and access to finance, their legal rights, getting customers and a lack of relatable role models and mentors. So far, six modules conducted for the #SheLeads participants and the remaining six modules will take place in November.
Commenting on the programme Nadine Halabi, Business Development Manager, and DBWC said: "We are so overwhelmed with the response She Leads is getting. Seeing the attendees come together after the webinars is extremely heartening because this was precisely the spirit we wanted to accomplish throughout the 12-week program. We aim to bring women entrepreneurs together so they can continue to empower their counterparts to prosper and succeed in their professional lives,"
"Business incubators and accelerators play an important role in the entrepreneurial ecosystem by offering training and services, and connecting business owners to opportunities and resources, helping them overcome various challenges that limit business development and growth, such as not having access to investors, and no financial, technical and mentoring support ", said Lorenzo Jooris, CEO of Creative Zone.
Follow this link to view more details about the upcoming modules https://lp.creativezone.ae/dbwc/
Below list of #SHELEADS webinars held in October:
She Leads Week 3 | Marketing For Start Ups - October 6, 2020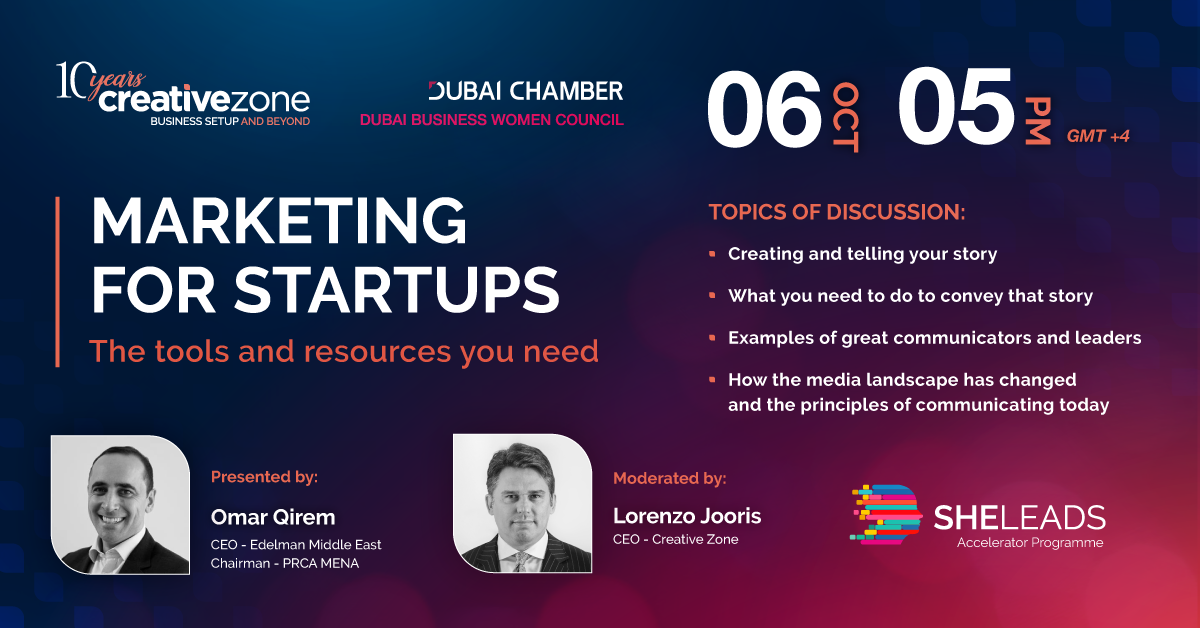 She Leads Week 4 | Building Dream Teams - October 13, 2020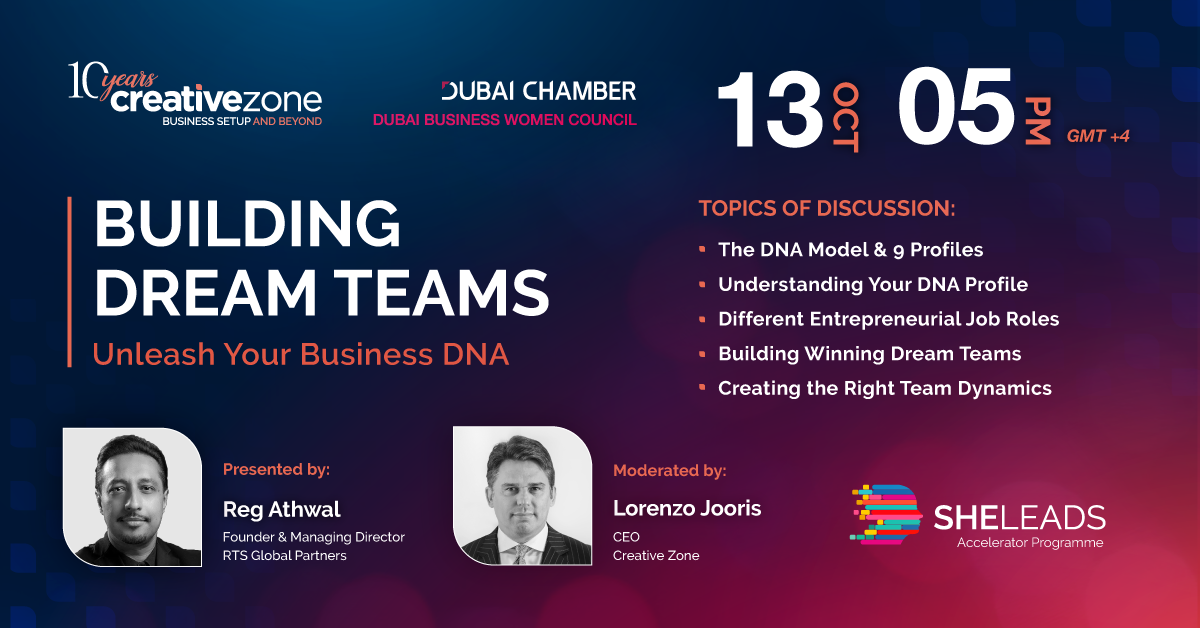 She Leads Week 5 | Start Up Funding & X Scale – October 20, 2020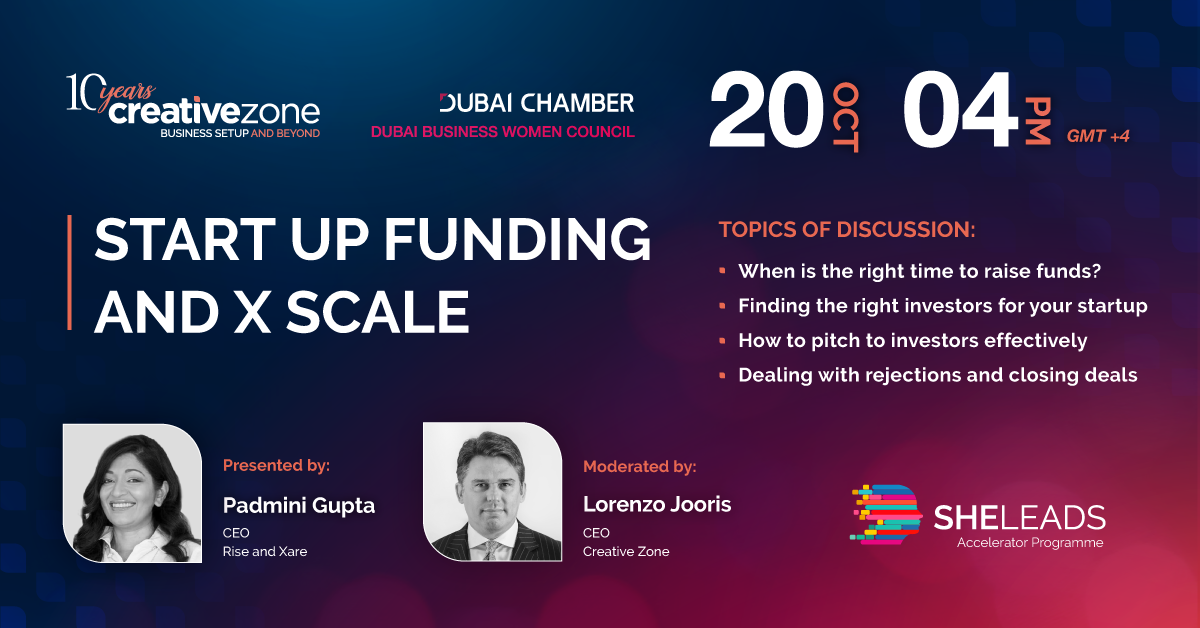 She Leads Week 6 | Legal Clinic for Start Ups - October 27, 2020