Success Story : Glamming up the world, one click at a time
Glamming up the world, one click at a time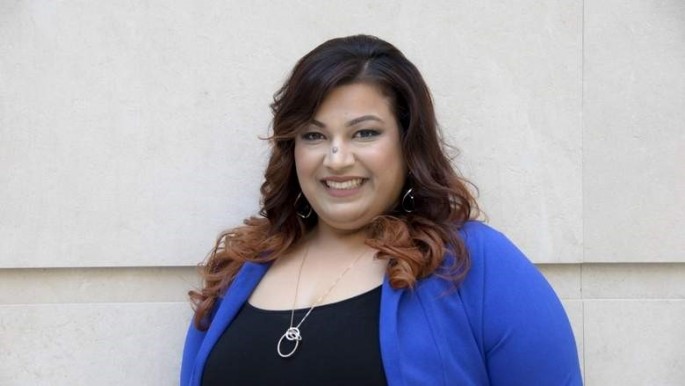 Glamazle.com offers beauty products in line with market trends
Starting a new venture is never easy. And Neelam Keswani's biggest apprehension while starting an online beauty store was fading out or burning out.

Two years down the line, the co-founder of Glamazle.com is excited about how things have shaped up.

The company is fully bootstrapped with initial funding of Dh200,000. In two years' time, the portal has grown to a sales turnover of Dh10.5 million with a net profit of 12 per cent.

"Turning a Dh200,000 company into a firm worth Dh20 million is a startup exception. We crossed the breakeven point in just eight months into the business," says Neelam.

Being a woman actually made it easier to start and run this business, "especially since I had the love and passion for what we retail".

The serial e-commerce innovator was always drawn towards the colour and glamour of the beauty industry. She has worked with some local makeup providers to create her own pool of industry insight.

"This knowledge and my passion for makeup drove me to create Glamazle.com. I am a strong believer that when your passion becomes your business, you'll have created a prodigy. The beauty industry is one of the fastest growing, with so many indie brands taking centrestage on a global platform. I wanted to bring those brands not easily available in the region via original providers to the GCC," she says.

Neelam says the beauty and fashion industry is heavily reliant on what's trending, and a lot of names that come to the spotlight disappear just as quickly.

Initial challenges
The initial months of running the portal were not without challenges. "For the first six months, my partner Roshan and I were the sole employees of the business, and from then till today, we are a team of six doing a pretty stellar job of maintaining and running Glamazle.com," she says.

"Logistically, we had only one issue - as we were a small business, we would buy a very limited amount of stock per item, and those sold out quite quickly. But as it started to pick up, we have invested in larger stocks of products and are able to benefit from economies of scale. We have learned a lot over the past two years and have grown from within in the industry."

The co-founders had an 18-month plan in place when kick-starting the venture, which they followed through, along with a contingency plan.

"No plan will ever unfurl exactly how you intend it to, as external factors come into play, but it does definitely bring perspective," she says.

"The business model we have created helps us to gain momentum at a steady pace without fizzing out at the 100-metre mark. Like any other startup, we have kept operations very lean and are trying to reach maximum profitability but this hasn't stopped us from growing," she adds.

The company has grown from the UAE to the GCC and plans to become a Mena firm soon and expand to other countries as well.

The portal has seen some impressive growth numbers. It retails more than 8,000 products from close to 150 brands. And there are a lot of brands exclusive to Glamazle.com in the GCC.

"We are the authorised retailer of the brands we carry and our pricing is competitive with the original US pricing. There are a few websites doing things similar to what we do, but Glamazle holds exclusive distribution rights to a lot of brands," says Neelam.

And the secret of her success? "We don't just have customers - we have over 50,000 friends. They do the research for Glamazle.com in a major way, as most brands added on the site are recommendations. We tend to make our deliveries very personal, with a call I often myself make to first-time buyers to acquaint them to the brand and this turns into a relationship over the course of time."

Regarding customer relations, Neelam recounts how a Russian man came to their office to buy some makeup but wasn't sure what his wife, then in Russia, would like. He had originally come in asking for two pieces of translucent powders but ultimately walked away with products worth Dh8,000. "Both he and his wife seemed very pleased and we are still in touch with them," she adds.

Neelam believes e-commerce will only keep going upwards and onwards.

"E-commerce really is now, with some great fashion and lifestyle brands going almost completely online, only coming out to launch their newest collections in pop-up form. We're in an age where one can buy a customised shampoo or foundation online with a few quick taps between meetings or at lunch. This is the future, and I think people much prefer the ease of it over window shopping, which is more a luxury of free time."

Neelam encourages women to take the plunge as "you will only know if you are successful if you know what failure is".