The Differentiated Customer Experience - What makes employees go above and beyond?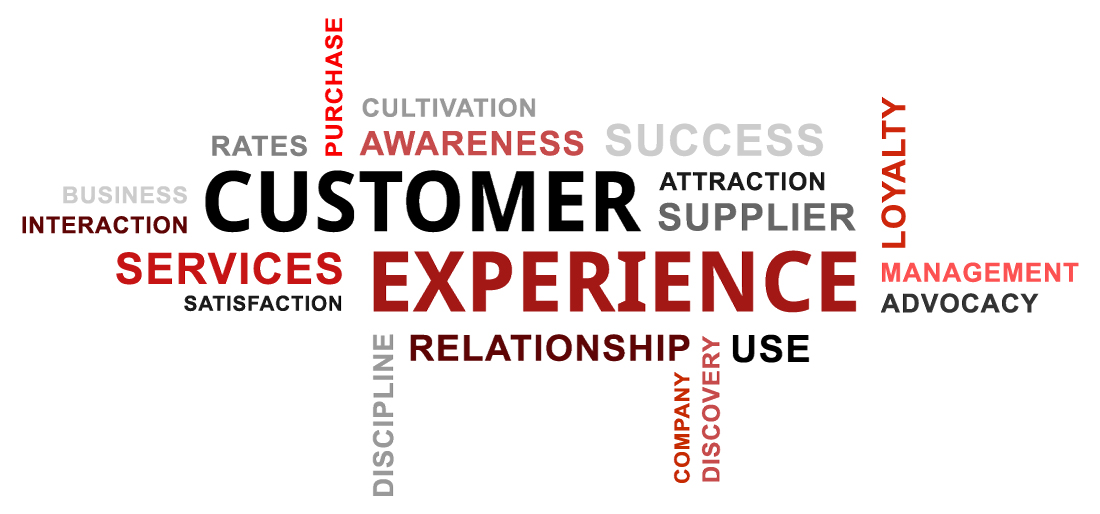 Over the last few weeks, I've been invited to several events to deliver keynotes on Delivering a Differentiated Customer Experience. And as I wrap up my trip in the Balkans and head back home, I'm reminded of a recent customer experience that sheds some light on how organizations can deliver a differentiated experience through their employees, and why some excel so well at it...while others don't.
I often speak about Moments of Truth, those never to be repeated opportunities, where organizations can differentiate themselves from each and every one of their competition...a term made popular by TMI's founder Klaus Moller.
I had been invited to speak at an HR Conference in Saudi Arabia, and was booked at a 5-star hotel, one that has for years stood out as best-in-class for customer service and luxury, and is famous around the world for the guest experience. A car service from the hotel was arranged to pick me up from the airport and take me to the hotel. The ride was very pleasant, having been picked up in a Mercedes S500, however this wasn't anything out of the ordinary. As the car pulled up at the entrance of the hotel, a well-dressed individual (not in uniform) approached the door of the car and proceeded to open it. He identified himself by name and title, the General Manager of the Hotel. This came as a pleasant surprise as it is rare to have the Hotel GM standing around opening doors for guests. He walked with me into the hotel, making small talk, and introduced me to a colleague that would escort me from there on in to get checked in. While this was a short interaction, it certainly set the stage for the upcoming experience. But more on that later.
The next day, I was at the conference, and after lunch, had gone back to my room to collect my laptop (which I had left on the work desk in my room). To my pleasant surprise, there was a note from the housekeeping staff which read: "Dear Mr. Matti, my name is Thomas and I will be your housekeeper for the duration of your stay. If you need anything at all, you can reach me at my extension xxxx. I noticed that you had been drinking the Arpeggio coffee pucks (the purple ones from Nespresso) so I've added 2 extra sleeves. If you'd prefer any of the other flavors, please let me know. I've also taken the liberty to get your shoes shined although they were not in the shoeshine basket, and will have them returned to you at 3pm. I hope that was ok. I wish you a very pleasant stay at our hotel. Thomas".
This handwritten note was a pleasant surprise for many reasons.
It was placed on my laptop rather than the usual place housekeeping leaves such notes, on the bedside table. This meant that Thomas made a quick assessment and determined there was a better chance that I would see it on my laptop, sooner than I would at my bedside table.
The length of the message was astounding, considering the number of rooms that Thomas is responsible for. Taking the time to leave such a personal note shows a high level of care and service.
Thomas' observation of which kind of coffee I had been drinking and ensuring to replenish that particular flavor is commendable. He didn't adhere to the policy of 6 pucks, but added 2 sleeves. He didn't refill the coffee tray with whatever he grabbed and was available, but rather with what I would enjoy.
Thomas noticed that my shoes can use a shine, and rather than waiting to ask, took the initiative to do so.
So, what compels an employee like Thomas to do all of this? He's a member of housekeeping, an often thankless job that is mundane and routine. It's what we refer to as a zero-stroke job, that no matter how well it's done, or to standards, it goes unnoticed or unappreciated.
The answer lies in a few key areas:
Visible Leadership : Leaders often ask their staff to go above and beyond the call of duty, but are not willing to do so themselves. Clearly this was not the case at this hotel considering my arrival experience with the hotel GM waiting for me (and other arriving guests). As a leader, it is imperative that we are out there sharing the responsibility for the guest experience with our staff, understanding what our guests/customers want and need, and delivering a differentiated experience. I am reminded of the recent incident with United Airlines that has shocked passengers and just about everyone, and wonder, how often does United's CEO get out there to meet passengers/customers, find out what they want and how the airline can do better? How many Moments of Truth are missed because we're too busy in our office, rather than being visible and leading from the ground?
Customer Experience Vision : When an organization has a Customer Experience Vision, not just a corporate vision, employees can feel connected to the ultimate objective - a satisfied customer. This Customer Experience vision cannot be implied, it must be expertly crafted, effectively communicated, and lived by everyone, especially leadership.
Empowerment : When employees are empowered by their organization and leaders, to make decisions that might step outside of processes, they seize these opportunities. Thomas is one such example of an empowered employee, that knows that his organization has a Customer Experience Vision that is clear, communicated and built into the culture of the organization. This particular hotel is especially good at empowering their employees and have been doing so for years. Each employee has the ability of solving customer problems/issues without the need for managerial/supervisory approval (to a daily monetary limit). Why? Because the customer is the most critical aspect of the hotel experience. It's the very reason the hotel stays in business. So while Thomas, as a housekeeper, may never be in a position to exert this "power", he feels empowered in having such power, and is willing to go above and beyond the call of duty for the sake of the customer.
Recognition : Organizations that have a robust recognition program excel at delivering a Differentiated Customer Experience. Employees want to know that they will be recognized (not necessarily rewarded) for what they do. It's human nature, and we thrive on it. After all, a great leader knows that their job is to catch their employees doing something RIGHT (and not catch them doing something wrong). A great recognition program allows organizations to deliver exceptional internal customer service, and show their staff that they are important. External customer service seldom exceeds internal customer service, so if we want our customers to feel the difference, we must look after our own people first. After that, trust them to deliver on your Customer Experience Vision.
Delivering a Differentiated Customer Experience is not as elusive as one makes it out to be. There is a method to the madness, and when it's an organization's top priority and it's done right, everyone gains. It delivers a satisfied customer that will not only return but also recommend your business. It delivers business results that are visible. And it builds a loyal employee base that will do whatever it takes to see the organization succeed, and will speak highly of their employer at every opportunity (your best marketing tool).
Start with your Customer Experience Vision, communicate it to your staff and ensure that it's led from the very top.
Author: Edward Matti of CCM Consultancy
Date Published: May 8, 2017
Source: LinkedIn