Dr. Raja featured on CNN online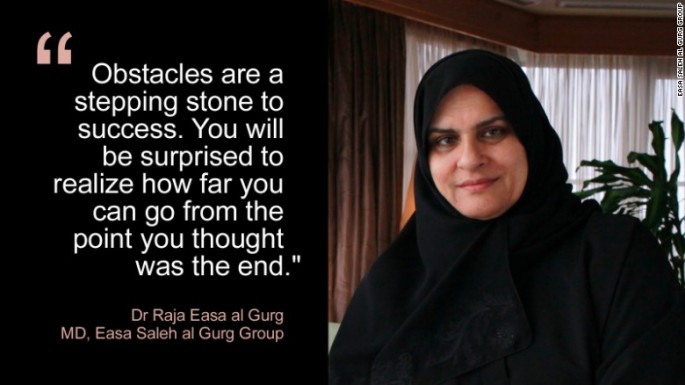 Dr Raja Easa al Gurg
Country: UAE
Who? Managing Director, Easa Saleh Al Gurg Group
Brought into the family business by her father, Dr Raja Easa al Gurg has made her own name as vocal supporter of Arab female entrepreneurs. She is the President of the Dubai Business Women Council and the Chairwoman of Al Jalila Foundation, a not-for-profit focused on medical research. She is also the Managing Director of the Easa Saleh al Gurg group, a 55 year-old conglomerate of 26 companies that provides regional management for 370 international brands.
She says: "Obstacles are always a stepping stone to success. For me, surmounting an obstacle is a test of character. You will be surprised to realize how far you can go from the point you thought was the end."
"Those who want to be leaders of tomorrow must persevere. The higher you aim, the greater the risks. But the tactic is never to compromise on your goal - upgrade your ambitions instead.
Click here for more details