Exclusive for Dubai Business Women Council Members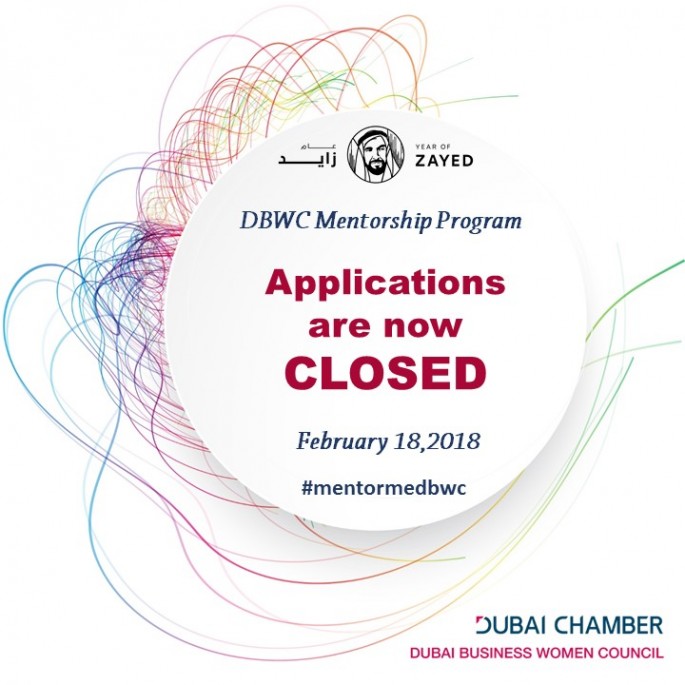 Dear Members,
We are delighted to announce the launch of the Dubai Business Women Council (DBWC) 'Spirit of Zayed' mentorship programme.
As part of our commitment to providing you with the best opportunities to support your personal and professional development, this exclusive programme will connect mentees with members of the Council's strategic partners. By working alongside business leaders, pioneers and captains of industry, we hope mentees will benefit from monthly exchanges designed to help you navigate complex business situations and achieve goals, as well as be a valuable source of knowledge and professional insight. The programme will require a minimum of two contact hours per month between mentor and mentee which can either be via face-to-face, audio or online video communication.
Application for the programme is open from January 22nd – February 18th and will run until August 2018.
Mentees Participation Eligibility :
To be eligible for participation, mentees must have :
1) minimum 1 year of professional experience
2) must be a member of Dubai Business Women Council
How to apply :
Submit a copy of your bio and a cover letter stating:
1) Your motivation for taking part in the programme and
2) What you hope to get out of participating in the programme (please mention at least 3 three distinct goals).
Email all of the above to info@dbwc.ae by no later than February 18th , 2018 . Applications received after that date will NOT be accepted.
You will be notified by a DBWC team member if your application has been selected for the programme.
This is a fantastic opportunity to benefit from personal knowledge of some of the UAE's leading entrepreneurs and business men and women, and we look forward to inspiring your continued journeys as a community of influential and trailblazing women.
Best wishes,
Dubai Business Women Council
#mentormedbwc