20% discount for DBWC Members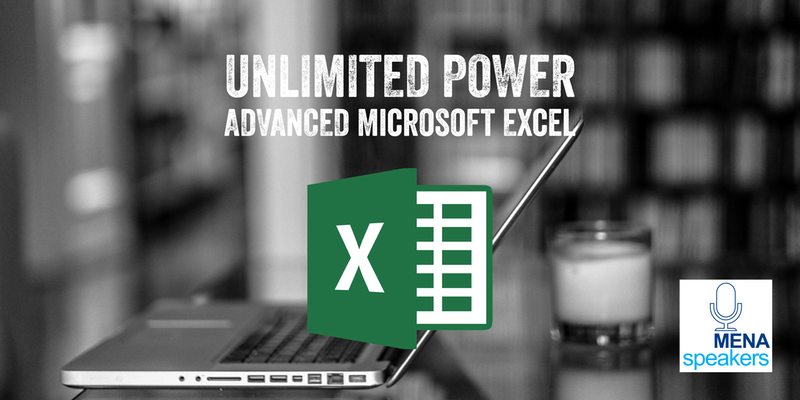 Deeper insights, stronger analyses, and more beautiful charts.
And that's just the beginning...
Over the course of 2 days, you will learn the techniques and functions the masters use to make Microsoft Excel 10 times more useful as a tool achieve business outcomes.
Fri, Apr 21, 2017, 9:00 AM
Sat, Apr 22, 2017, 4:00 PM
If you have anything to do with Microsoft Excel in at work or at home, you cannot afford to continue creating simple and frankly ugly workbooks. Powerful and beautiful workbooks make you work faster, be more effective, make better decisions, and give stronger presentations.
This workshop is intended for current Microsoft Excel users who wish to extend their knowledge and skills beyond building simple workbooks.
This course covers how to work more efficiently with workbooks and worksheets, enhance the appearance of data and worksheets, perform analysis using functions and use the sorting and filtering features to manage and analyze data.
Upon completion of this course you will be able to...
Perform special operations available to fill a data series
Create more complex formulas by using formula cell referencing to create more complex formulas
Know which logical functions can save you time and headaches
Apply conditional formatting to ranges in a worksheet
Create and use labels in a workbook to keep track of everything
Work with various elements of a worksheet
Use a range of techniques to work with worksheets
Use a range of advanced find and replace techniques
Adjust every single item and show only what you want on a page with page setup
Perform simple and advanced sorting of your data
Unlock the power of filters to see and analyze exactly what you want when you want it.
Create effective and useful charts in Microsoft Excel.
Use the hidden tools the pros use to make enhance their data and charts.
Apply a wide range of formatting techniques to texts on charts
Workshop Investment 1500 AED
25% discount on 2 or more participants from the same organization.
To register email WhatsApp or call Aymon Ansari at 0501246956 or email book@mena-speakers.com
Course Materials INCLUDED
Soft copy of training manual, shortcut keys and formulas.
3 Months FREE email support for queries.
Full Course Program
Filling Data
Formula Referencing
Creating Name range
Logical Functions
Conditional Formatting
Advance Validation
Formulas
Dynamic table (New feature)
Sorting Data
Filtering Data
Creating Charts
Charting Techniques
PivotTables
Understanding Slicers
Creating Slicers
Macrosq§
File / Data Security
Revision day 1 & 2