Patchi's First Woman General Manager, Aline Ashkarian, discusses the importance to Globalization and Innovation in Exclusive Session for DBWC Members
Patchi's First Woman General Manager, Aline Ashkarian, discusses the importance to Globalization and Innovation in Exclusive Session for DBWC Members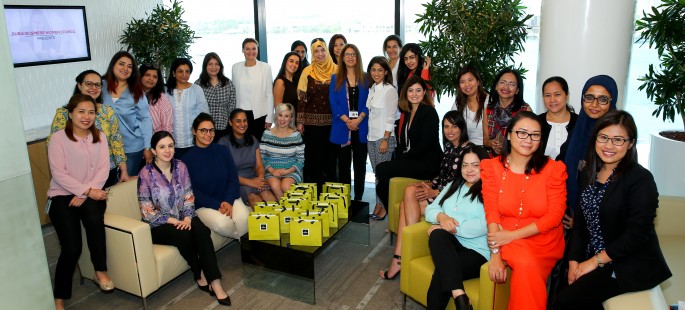 April 29,2018
It was our pleasure to have Aline Ashkarian, Country General Manager of Patchi UAE, as our guest speaker on Globalization and Innovation in Business that is exclusive for the Dubai Business Women Council members.
Aline Ashkarian is the Country General Manager of Patchi UAE. With over 20 years of experience in marketing and business development in different industries between Lebanon and UAE, Aline has a proven record of improving the performance of businesses. Furthermore, Aline has been recognized for achieving numerous positive impacts on business efficiency and productivity.
Aline discussed the importance of being innovative in today's defiant retail landscapes, and how to adapt to local markets' requirements while catering to a globalized consumer without losing one's brand identity. She also provided clear examples from Patchi's 34 years of experience in the UAE on how being an innovative brand has helped unfold unlimited opportunities. The session also focused on disruptive Innovation and collaboration and how to find out the new trends and how best to adapt to local market and culture as well as adapting to the world trends.