Pearl Initiative, Dubai Business Women Council Co-host Roundtable on Impact of Corporate Governance on Success of MSMEs
The Pearl Initiative, a leading Gulf-based non-profit organisation promoting a corporate culture of accountability and transparency as a key driver of competitiveness across the region, co-hosted a roundtable with the Dubai Business Women Council (DBWC) on the role of good governance in the success of micro, small and medium enterprises (MSMEs).
The event convened more than 150 participants, including industry leaders and experts from top public and private companies, to discuss the levels of implementation of corporate governance and accountability practices in MSMEs across the GCC region. Speakers included Carla Koffel, Executive Director of Pearl Initiative, Nadine Halabi, Business Development Manager at DBWC, and Khawar Ansari, Corporate Governance Program Manager at the International Finance Corporation (IFC) MENA.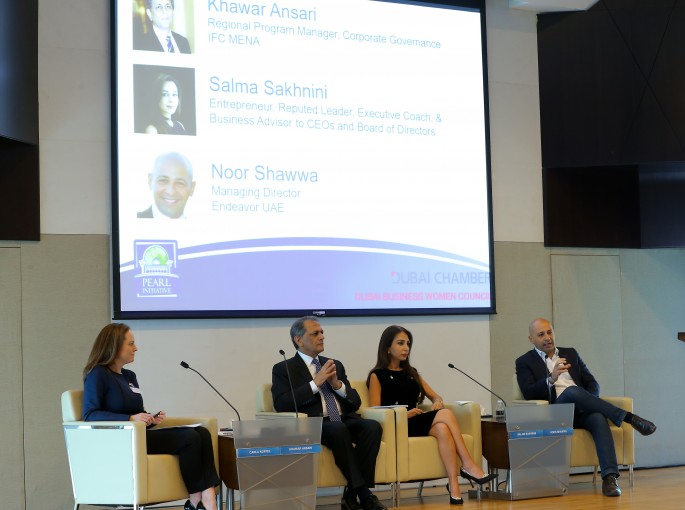 Carla Koffel said: "Employing more than 17 million people in the GCC region alone, MSMEs are key drivers of the economy. However, reports suggest that only 30 per cent are equipped for transition to the next level of growth. In a bid to rectify the situation, the Pearl Initiative has dedicated significant resources to exploring the challenges MSMEs face and raise awareness of the benefits good corporate governance can bring."
She added: "Organised in collaboration with the DBWC team, our roundtable aims to shed light on the current state of MSMEs and help attendees understand how they can adopt corporate governance practices within their businesses to increase the value of their operations in the long run."