Dubai Business Women Council in partnership with Evolvin' Women, Facebook and Sheraa made the Social Media Marketing Workshop a success
On 24th of October 2017, the Dubai Business Women Council hosted an event entitled Social Media Marketing Workshop in partnership with Evolvin' Women, Facebook and Sharjah Entrepreneurship Center. This workshop was in line with the #SheMeansBusiness Global Program that was launched by Facebook in UAE in partnership with Entrepreneurship Center – Sheraa & Emirates Foundation.
The workshop focused on training and inspiring female entrepreneurs about various aspects of running a business with a focus on growing it online.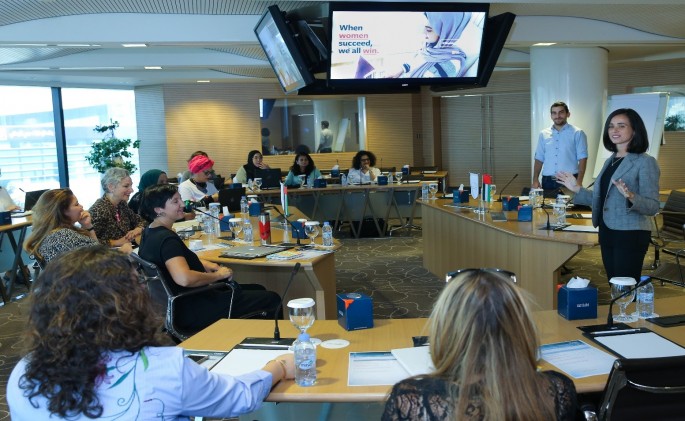 There were two Facebook Certified Trainers who facilitated the workshop. Sali Elagab and Naser Al Sughaiyer.
Sali showed the members of DBWC on how to effectively communicate with their target audiences on Facebook by means of searching their business personality, choosing a subject to talk about and coming up with the right captions to post while Naser Al Sughaiyer discussed the functions and features of Instagram such as how to view the insights, demographics and a lot more. Both of them responded to the concerns of the members pertaining to these social media applications.
All the members of DBWC who attended this session enjoyed it as it was indeed an informative and interactive workshop.