DBWC hosted a healthy and informative workshop together with KeepEatReal
KeepEatReal conducted a healthy and informative workshop exclusively for DBWC members. KeepEatReal is a nutrition and lifestyle consultancy that offers tailor-made nutrition solutions that will enhance your business. KeepEATreal is also dedicated to support the food and beverage industry by fostering healthier food choices and satisfying the growing trends of food and nutrition within communities to satisfy consumers' interests in optimal health and well-being. It was founded by two licensed dietitians & nutrition consultants, Maria Abi Hanna and Nadine Tayara.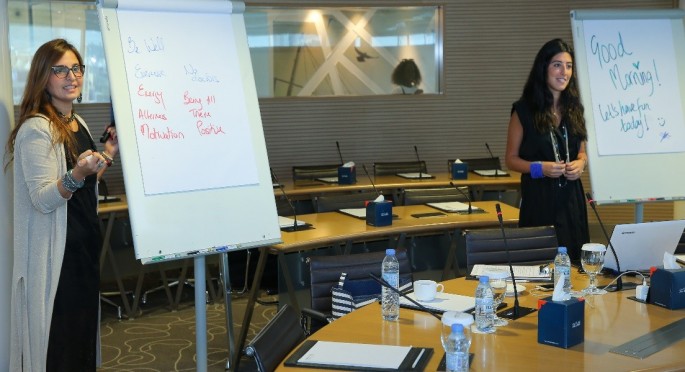 This session aimed to empower companies and the F&B industry with cutting edge information and technical expertise to elevate their products, services and consumer experiences to a healthier level.
Nadine and Maria guided our members on how to set up their individual Vision Boards for healthy living.
This interactive activity allowed the ladies to focus on mindset and identify the major factors to help achieve weight loss and lead a healthy lifestyle.