The Emirati Women's Day was celebrated on August 27, 2017 at Dubai Chamber with the theme of "Women are Partners in Giving" which was adopted to reflect women's role in society and the UAE's Year of Giving Initiative. The celebration was attended by HE. Mohammed Al Shehhi, Undersecretary of Economic Affairs, UAE's Ministry of Economy and H.E Dr. Raja Easa Al Gurg, President of Dubai Business Women Council and Member of the Executive Committee of Dubai Chamber of Commerce & Industry.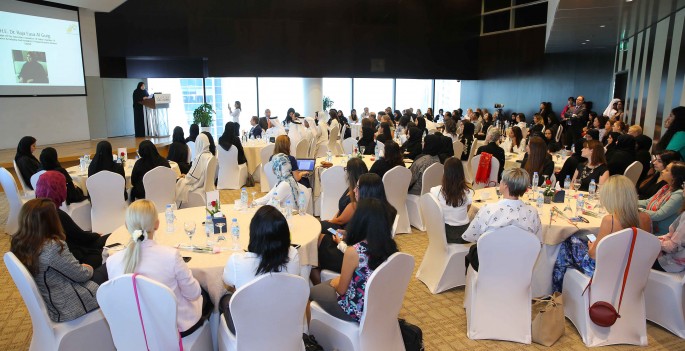 Dr. Al Gurg highlighted the role that the UAE's leadership played in establishing several government and non-governmental organizations that support women in their quest to claim their place in the nation's economy.
"I firmly believe that the effect of women's participation in leadership roles has wide-ranging benefits for the economy, governance, and society at large.
Emirati Women's Day is a way to recognize the contribution made by women in various facets of life. For me it is a significant day as I engage passionately to achieve benchmarks set by me both professionally and socially.
I am confident that Emirati women will continue to be equal participants in the nation's progress and make UAE a leading example of women empowerment in the Arab world" – HE Dr. Raja Easa Al Gurg, President of the Dubai Business Women Council, on the occasion of Emirati Women's Day.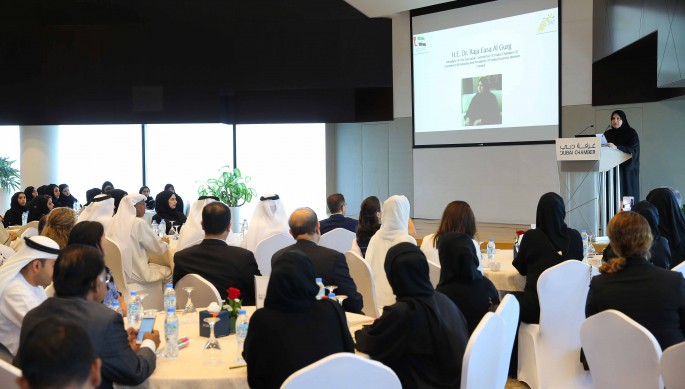 Other guest speakers included Laila Mostafa Abdullatif, Director General of Emirates Wildlife Society-WWF, Dana Kamali, Senior Manager, Corporate Sustainability MENA (CSR), HSBC, and Hind Rashid, HSE Director-Federal Electricity & Water Authority. Today, women in the UAE have achieved economic independence with education, and they have developed their self-worth as entrepreneurs within the workplace and in various industries. We wish all the women of the UAE a happy Emirati Women's Day. May they all continue to prosper!