DBWC-Ro'ya award winner making great strides in Canada retail sector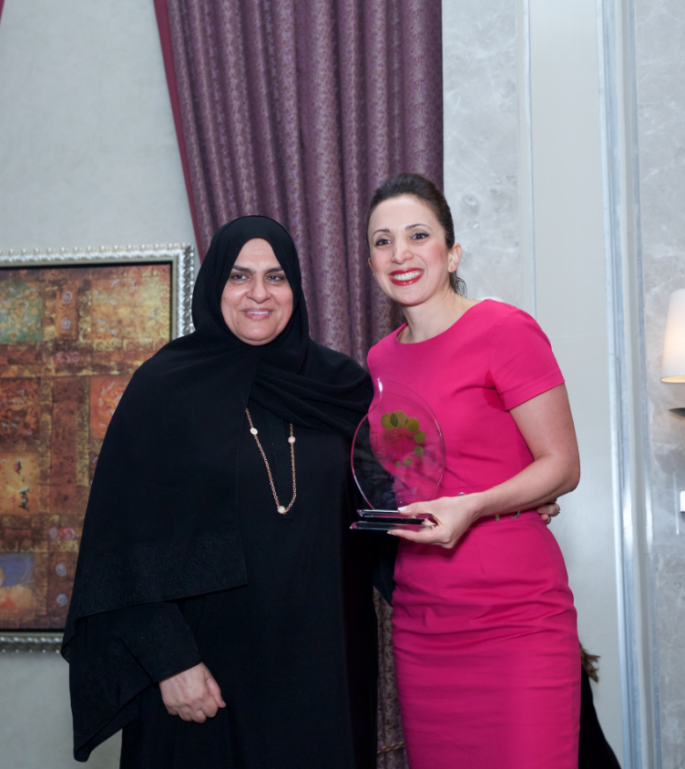 DBWC is proud to announce that another one of our many successful members is making great strides with her business venture in overseas markets.
Entrepreneur Isabelle Milasseau, who won second place in the first edition of our Ro'Ya initiative in 2014 for her innovative fooTup concept, has signed a deal to retail her product in Babies R Us stores across Canada.
Isabelle's fooTup, which is a foot rest that attaches to a child's car seat to improve comfort and blood circulation for youngsters when travelling in a car, appealed to the judges during the Ro'Ya programme and we are delighted that she has also attracted the attention of major retailers with her child-friendly idea. The Ro'Ya programme is a DBWC initiative to give female entrepreneurs a platform to pitch and grow their business ideas.
We are extremely proud of Isabelle and wish her every success with her venture and hope her success will inspire others to pursue their dreams.
Click HERE to view the footup in Babies R Us in Canada!