Successful Leadership Now and Tomorrow: Lessons from M&A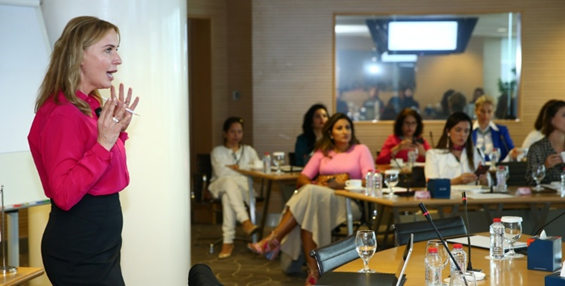 Consolidating two companies is complex business and eight out of ten mergers fail. In this workshop our visiting speaker Angelica Carr who delivered a half day workshop for DBWC Members shared the keys to successful M&A integration and highlighted new management strategies around change, communication and speed.
As a global business coach, Founder and CEO of Aim Business Coaching Angelica combined M&A insights with her broad experience to encourage leadership skills of our members. This thought-provoking exploration of modern management style with AIM Business Consulting and how to make sense of the future will help the DBWC members excel in their business and/or careers.
Photo Album of the event can be viewed HERE