Pret-A-Cover™ Buyers Lane : The most important and revolutionary Modest Fashion & Design Event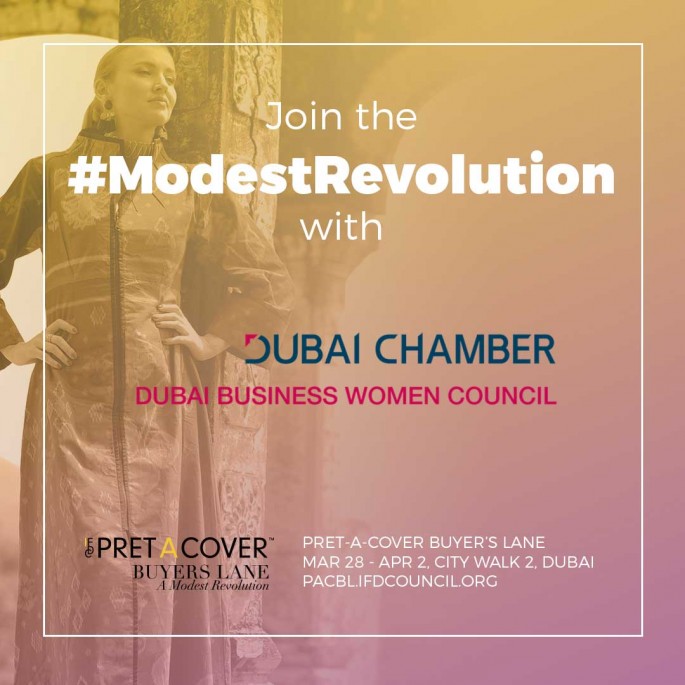 March 28 to April 2, 2018 (10am – 11pm), Citywalk2, Dubai.
Pret-A-Cover™Buyers Lane (PAC BL) is a revolutionary modest fashion and design event. Held under the support of the Dubai Government's Islamic Economy Development Centre, the six-day event brings together over 30 up-and-coming designers from around the world and some of the region's biggest names in fashion, retail and business such as Galeries Lafayette, BHV, Emirates, Aston Martin, Armani Exchange, M&S, Bloomingdale's. Enjoy exciting shopping programs, pop-ups and stage shows using state-of-the-art technology! Be part of the legacy, witness an exciting change in the business of modest fashion and design!
To register, click here: https://www.ifdcouncil.org/attendee-sign-up/
For more info: office@ifdcouncil.org