Dubai Business Women Council and Société Générale Demystify the World of Finance to enhance Gender Parity
On 14 September 2017, Dubai Business Women Council (DBWC) and Société Générale conducted an exclusive workshop for DBWC members to dispel myths and eliminate fears about financial decision making – a crucial component for business success.
In a session led by senior executives from Société Générale at the Dubai Chamber of Commerce and Industry, DBWC members were empowered through knowledge across a broad range of key topics, including 'The State of Your Region: How Your Business is Impacted', 'Demystifying Banking' and 'A Life Journey Through Wealth Management'.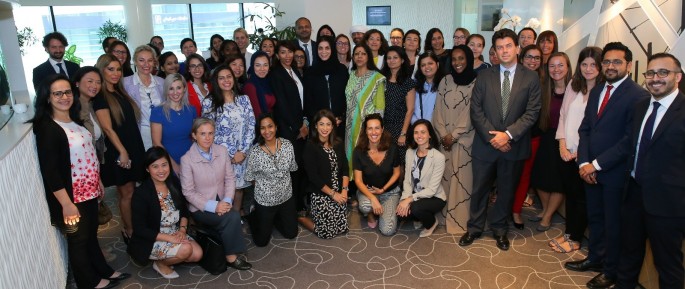 "This collaboration builds on DBWC's strategic partnerships aimed at providing women in Dubai and the UAE with the best resources to achieve their full potential," said HE Dr. Raja Al Gurg, President of DBWC.
The in-depth workshop was conducted in line with Société Générale's commitment as a signatory to the United Nations Women Empowerment Principles following the launch of DBWC's visionary partnership with the United Nations Global Compact UAE Local Network earlier this year.
"Empowerment through education is one way to implement the Women Empowerment Principles (WEPs), and as a bank, financial literacy is a natural way we can support the community among which we live and work as well as the wider goals of the UAE," said Richad Soundardjee, Chief Executive Officer, Societe Generale Middle East. "We are very proud to partner with the Dubai Women Business Council and launch 'The Circle' for its members, and we look forward to rolling out this initiative to other groups in the coming months based on its success."